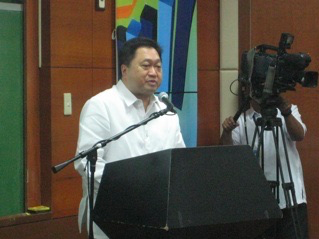 April 15 is near and for many, this is when we bite the bullet and shell out precious, hard-earned money to pay our income taxes.
Those of us who are employed often grumble underneath our breath about dutifully paying taxes (automatically withheld from us) while knowing many get away without doing so. This, and the knowledge that so much of our taxes leak out into the pockets of corrupt officials, makes tax time that much more painful.
In a recent forum on Understanding Government Revenues, Department of Finance (DoF) Sec. Purisima said it is shocking to discover that the list of the top 1,000 taxpayers does not include people you'd expect there. He said he was particularly interested in what he calls the "Invisible 500".
The day may not be long in coming, if this administration executes its plans as described by Sec. Purisima, when tax evaders will slowly fade away and revenue collection starts to improve and become efficient.