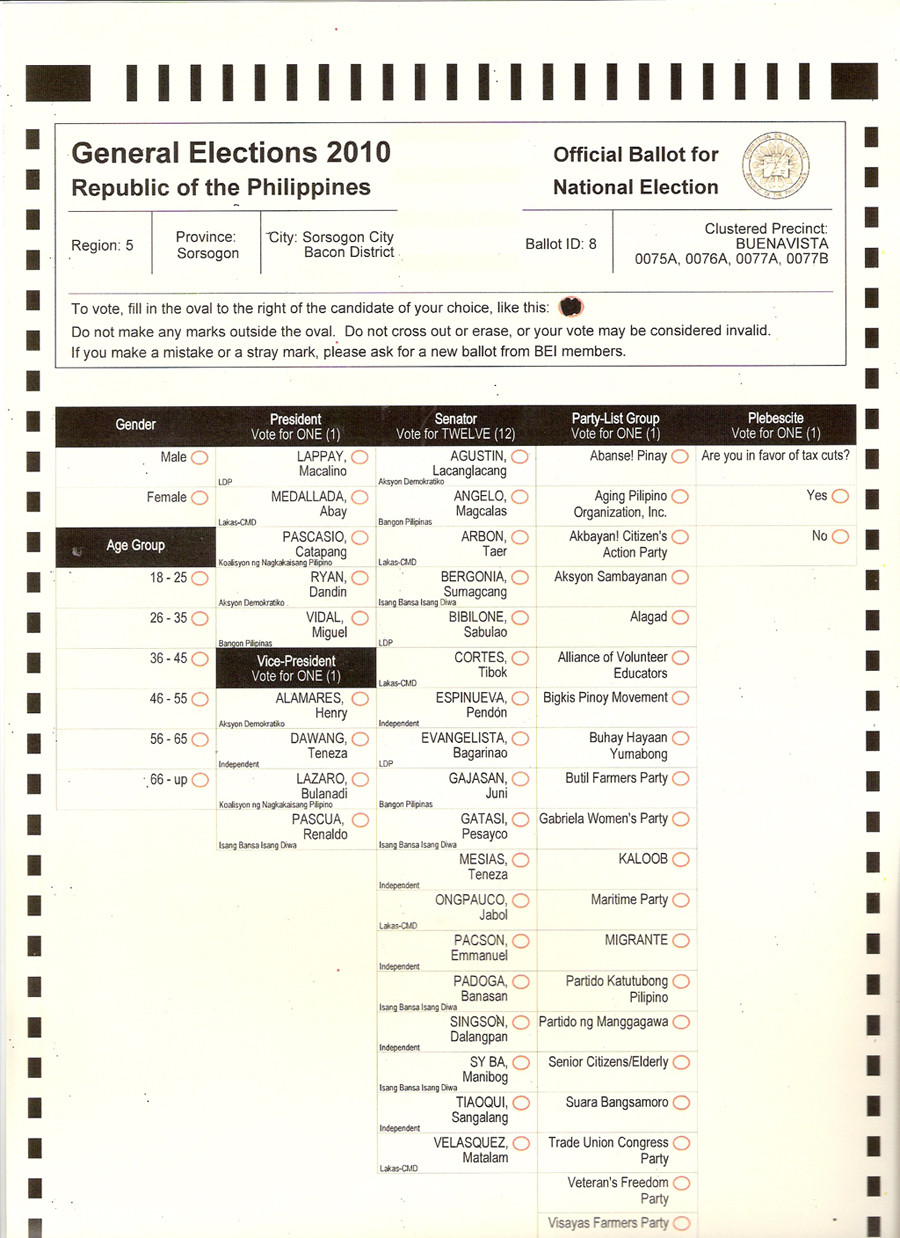 I was invited to attend the Bagong Botante event last November 13 together with other bloggers. This was an event I was itching to go to because I wanted to see with my own eyes the counting machine and the ballot to be used in the coming 2010 elections. Yes, I had a lot of questions.
COMELEC and Smartmatic people came out in full force. Among those in the crowd were COMELEC spokesperson James Jimenez, Cesar Flores (President, Smartmatic-Asia Pacific Region), Rafael Cuenca (Smartmatic Voter Education Website Coordinator), Gene Gregorio (Smartmatic Spokesman & PR Manager) and Miguel Avila (also with Smartmatic).
If you're one of those voting for the first time and you're wondering whether voting is going to be complicated, or if you have some skepticism about the ballot's being secure, I'll let you in on some of the things I learned about the ballot that night.
What the Ballot Looks Like
The ballot is still in paper form just like the old ballot that we are used to. But it now looks more professional and is roughly the size of an A4 sheet of paper. The names of the candidates running for national positions are printed back-to-back. Here is a sample of the ballot.
(Ballot – Front – Click to enlarge)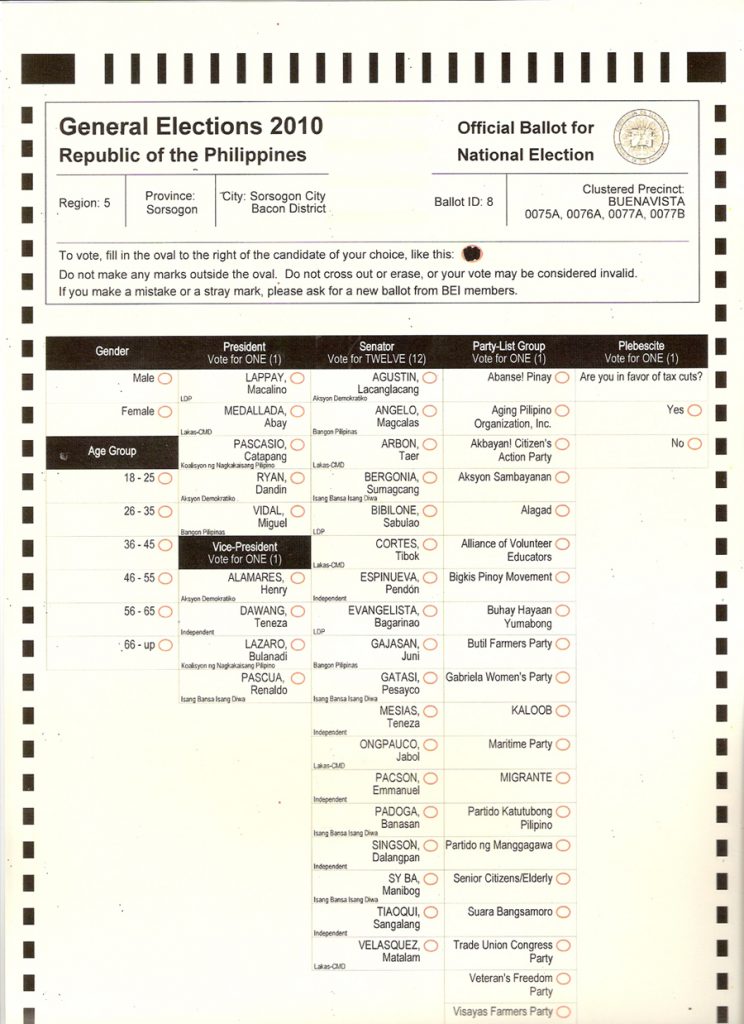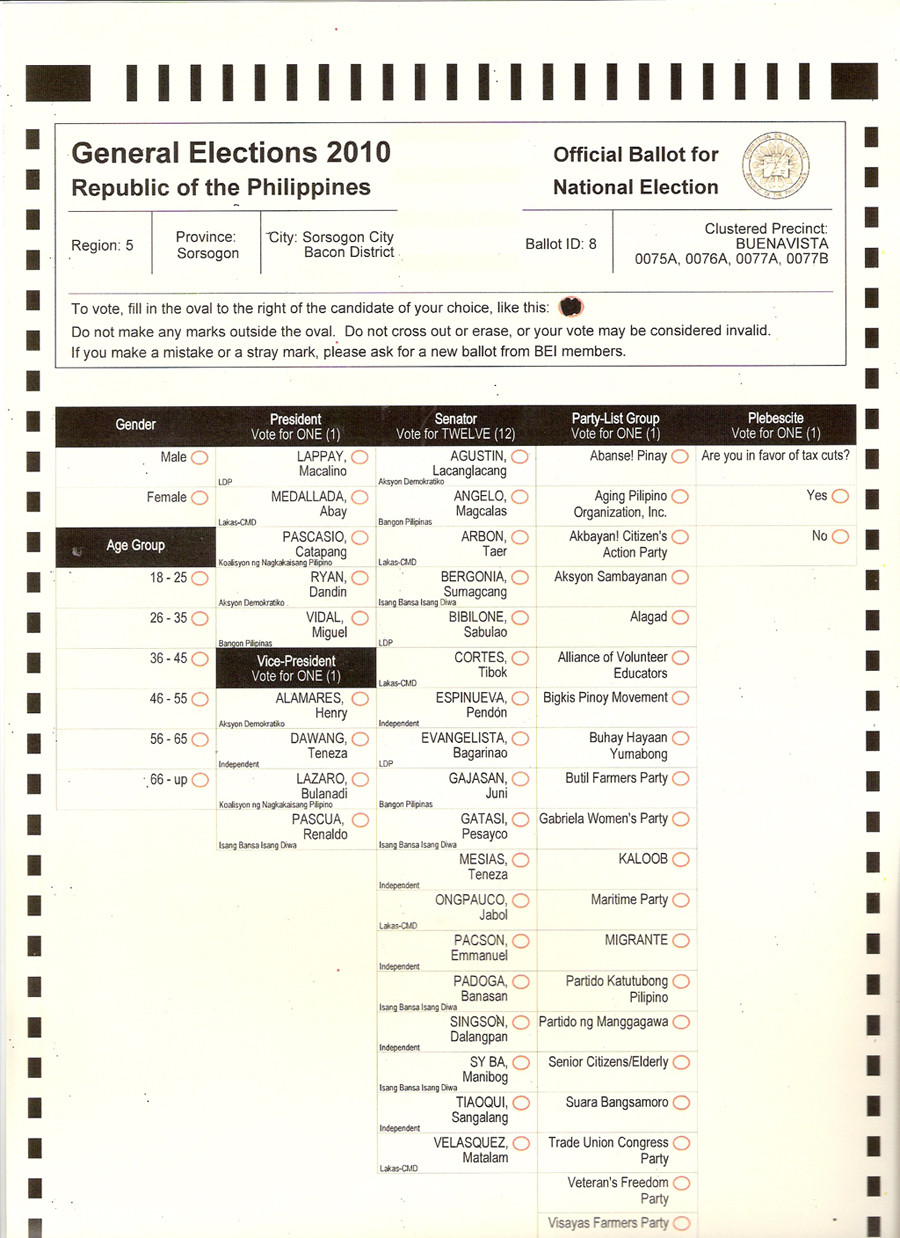 Read More »Know your ballot