Photos: Earthquake at magnitude 7.2 in Cebu, Bohol & other provinces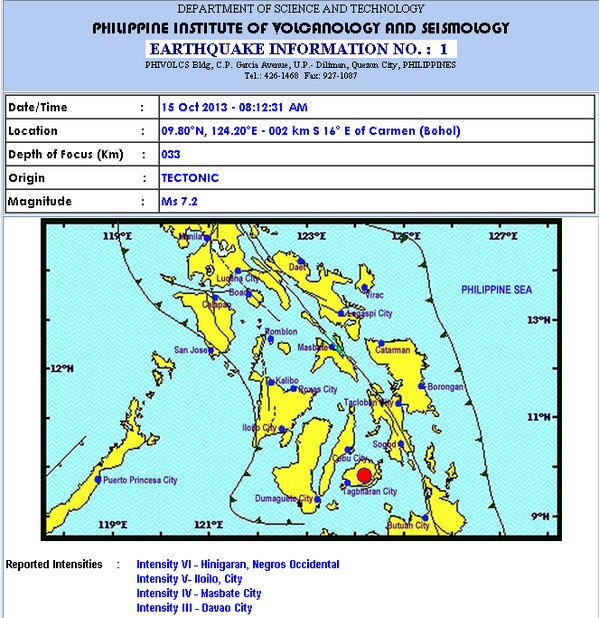 Here are some photos curated from twitter and other social media networks of the earthquake damage due to East Bohol Fault. See this storify link.
(Visited 71 times, 2 visits today)
How does this post make you feel?
Related posts:
Disclaimer
Blog Watch is not affiliated with any political group or party, and does its best to remain non-partisan by publishing, to the extent possible, all sides of an issue. But because Blog Watchers are also voters and independent thinkers, our writers naturally have their own views and biases on different issues.
For transparency, Blog Watchers are obliged to disclose in their profiles any close affiliations with a politician, high government official or political party.
Blog Watch does not solicit, ask for, demand or receive any financial or material remuneration for involvement in its activities, whether in cash or in kind. Blog Watch operates solely on the resources of its members and the sponsorship of individuals and institutions which identities are appropriately and fully disclosed.