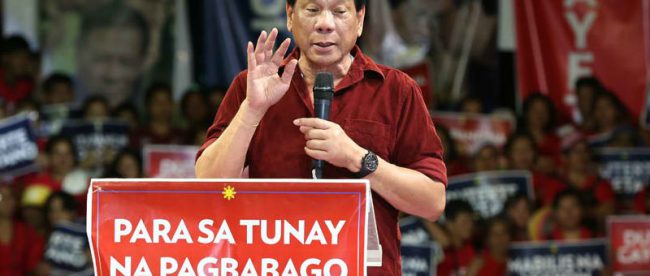 "Change is coming." This is the slogan of President-elect Rodrigo Roa Duterte. In the recently concluded 2016 Philippine Presidential Elections, Filipinos, along with the rest of the world, witnessed the victory of the veteran Davao Mayor. With more than 15 million votes, Duterte has been given the mandate to run the country as the next Philippine president.
Duterte is scheduled to take the top helm by noon of June 30 in which his first 100 days will start counting. He promised to impose his fight against drugs, corruption, and criminality. But it was not necessary for him to wait for his inauguration. Being the "action man" that he is, he immediately laid out his platform in detail during midnight press conferences in Davao. He openly discussed his plans to the media and the public countless times, and this includes the possibility of moving from a unitary form of government into a federal system.
Read More »Federalism: Is this the biggest change to happen under Duterte's watch?