My thoughts on blogger accreditation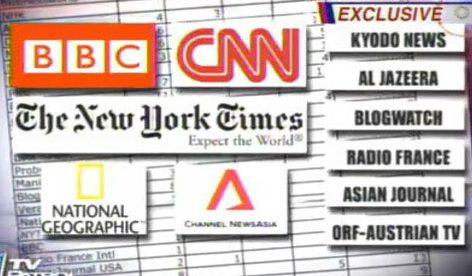 I prefer events-based accreditation and not daily coverage at the Malacanang Palace.  It is more important that the government listen to citizens and open avenues to engage and get feedback. If the government accepts my request to be accredited in some events that is meaningful to my advocacy, then it is all good.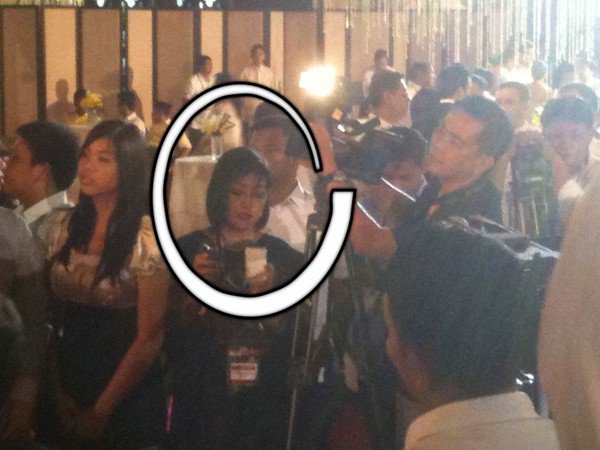 Once upon a time, in a historic and unprecedented move, Blog Watch requested for and got accredited by the Inauguration Accreditation Committee overseeing all the logistics for the June 30 inauguration of then  President-Elect Benigno Simeon Aquino and VP-elect Jejomar Binay.  Before the June 30 presidential inauguration, all past Philippine inaugurations were covered solely by traditional media. What now appeared to be a blogging first, if not globally, at least within the Philippine blogosphere, was that Blog Watch's accreditation marked the first time that a blogger group was  actually allowed, officially, to cover a presidential inauguration from start to finish.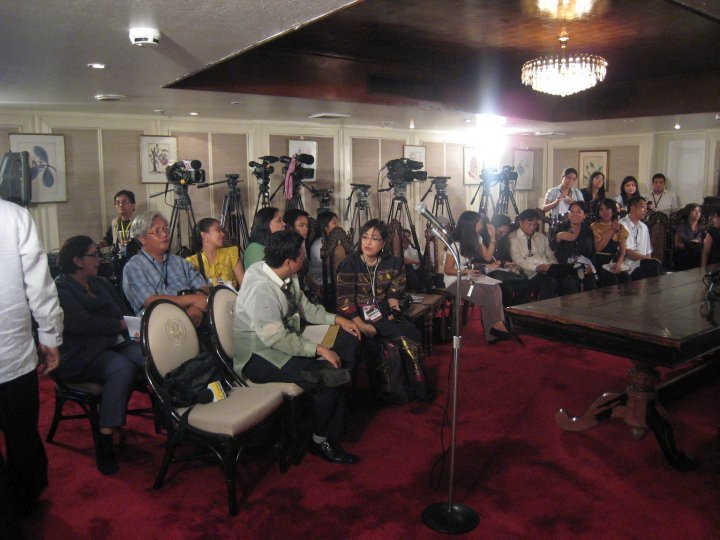 I asked Presidential spokesperson Lacierda during the first press conference of the PNoy administration if they were open to bloggers. Lacierda said he supported the plan to give bloggers accreditation. After subsequent followups with Presidential spokesperson Abi Valte, I was told that the  Malacanang Press Corps objected to the idea .
Blogger accreditation in 2010
Before the inauguration, the Commission on Elections  (Comelec) officially accredited Blog Watch bloggers, allowing unrestricted access to areas of election activity — from precincts to canvassing areas to both Houses of Congress. It was the very first acknowledgement that a blogger group had gained enough credibility to be acknowledged as a legitimate new media outfit by no less than Comelec.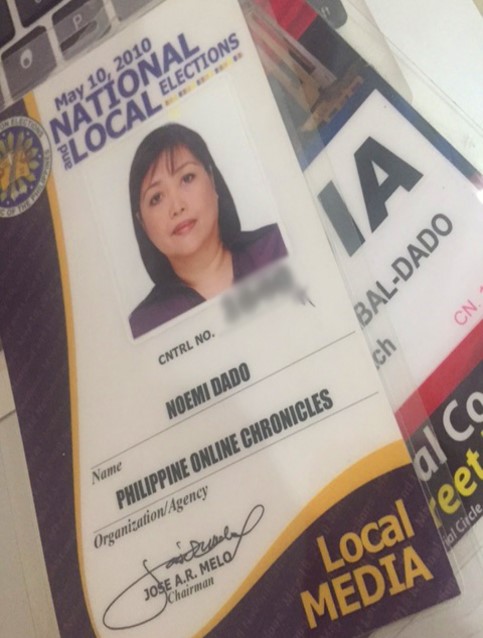 As Jane Uymatiao described it ," Blog Watch joined the ranks of mainstream media who were present at a media briefing by the Inaugural Committee. We were the only blogger group present at that meeting and personally, it was a very humbling experience for me as I realized the big responsibility placed on our shoulders by that accreditation."
I thought the, "media accreditation of bloggers, first by the Comelec, followed by the Media Accreditation Team of  the Inaugural Committee is an affirmation of our work at Blog Watch.  Accreditation will make us move forward in seeking recognition of bloggers as a credible source of underplayed stories and playing a role as citizens' watchdog. "
Even if the blogger accreditation did not materialize,  it wasn't a big deal. First of all, Blog Watch objective does not cover the news. Secondly,  I did not find the need to cover everything about the President. It was more important that the government listen to citizens and open avenues to engage and get feedback. If they accepted our request to be accredited , then it is all good.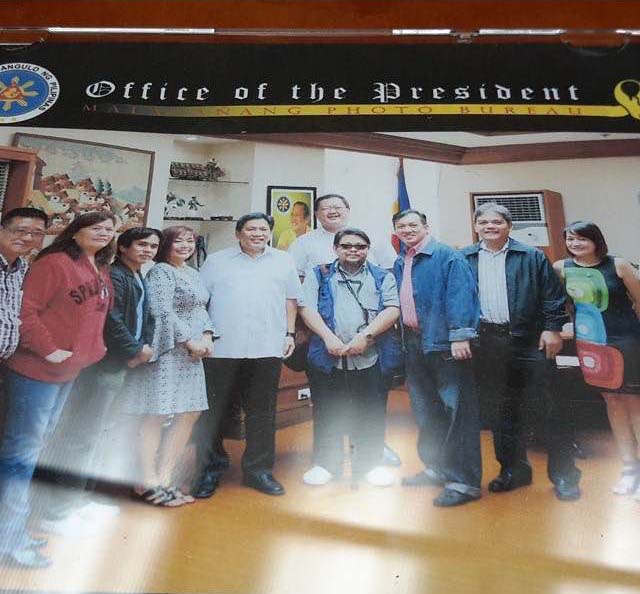 We  got invites to attend some Palace events until 2013 and  even got to meet Presidential Communications Secretary Herminio Coloma in August 2014 . There was a short meeting with Communications Secretary Manolo Quezon to discuss social media during disasters. All of these encounters were brief without follow-ups.  In fairness to the Communications office, the @PCDSPO (Presidential Communications Development and Strategic Planning Office) on twitter occasionally replied to our queries and even coordinated with some of us during disasters.
The White House Press Pool accredited one of our bloggers , Cocoy Dayao when he was sent by the US Embassy of the Philippines to cover the 2013 elections.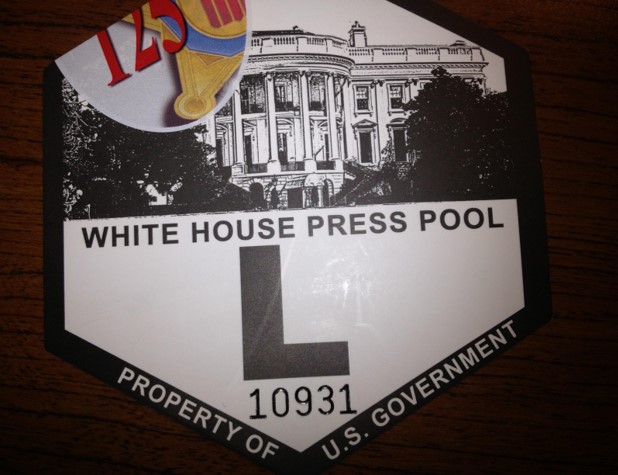 So yes, bloggers have been accredited in the past but the media accreditation has not not been institutionalized.
Blogger accreditation under the Duterte administration?
On June 12, 2016, I received a message from incoming Presidential Communication Operations Office (PCOO) Secretary Martin Andanar, that he is "looking at opening the malacanang press office to credible bloggers" and if I could bring a few bloggers to exploratory talks.  I was pleasantly surprised that Sec Martin reached out to bloggers. In the past administration, I was the one who had to send letters, and follow-ups  .
I told Sec. Martin that we tried accreditation in the past administration but the MPC objected.  He had ideas on blogger engagement like " doing a facebook LIVE and twitter weekly fireside chat".  It was during our second meeting that I found out that the idea of bloggers accreditation still had to be studied closely.  Like I said earlier, it did not really matter since here was Secretary Martin offering monthly chats with bloggers. I could give feedback when I found objections in the way the war on drugs or social media communications was handled.  Every meeting, Sec Martin would inform us the plans and programs of the PCOO while bloggers gave feedback on the Duterte administration. We also suggested a meeting with the Cabinet secretaries and a town hall meeting with the President every six months.
The blogger accreditation was raised in Rappler's "Inside Martin Andanar's man cave". It is true that Secretary Martin Andanar wanted bloggers  to get accreditation but the article only cited Thinking Pinoy and pro-Duterte bloggers. In another Rappler article, Secretary Andanar was asked what the basis will be for choosing bloggers for accreditation:
"If you're a blogger for the opposition or if you're a plain blogger, neutral, or a blogger for Duterte, if you're a blogger for kalaban (the enemy) then you're free, we'll look at your application. But you're right on the criteria. We should really come up with a general criteria for social media bloggers we think are karapat-dapat na magcover (fit to cover).
Possible criteria for blogger accreditation
I prefer events-based accreditation and not daily coverage at the Malacanang Palace.  Based on my experience in accreditation, perhaps the PCOO can take a look at  my unsolicited thoughts on the minimum requirements:
 Must have a blog site that writes on politics, social issues or advocacy
 Must have an About page that offers description of the blog
 The blog must be at least one year old with archives of at least 52 articles.
 A contact page where the editor or bloggers are identified and where readers can contact the blogger
 Submission of duplicate copy of an ID during the application
 Disclosure page (see our  editorial policy and disclosure and the Bloggers' Code of Ethics) on
political affiliation, (see my disclosure below this article)
statement of ownership,
sources of funding ,
detailing the methodology of the blogger's fact-checking work,
process through which readers can submit claims to fact-check,
open & honest corrections policy.
The disclosure is important as it makes the readers understand where the blogger is coming from. I cannot speak for all bloggers because each blog has its own niche and community. Whether I get accreditation or not, I value the freedom to express my opinions either directly to the government official or through social networks .  I know I am responsible because I have not abused this freedom in my 11 year blogging history. Jane says it so well in her facebook page "Because if accreditation comes with certain conditions that erode the freedom to responsibly speak one's mind or assert one's principles, of what use is it?"
This post is supported by a writing grant from the Philippine Center for Investigative Journalism (PCIJ) 
(Visited 231 times, 1 visits today)
How does this post make you feel?