Youth group challenges President Aquino to a debate on pork barrel, corruption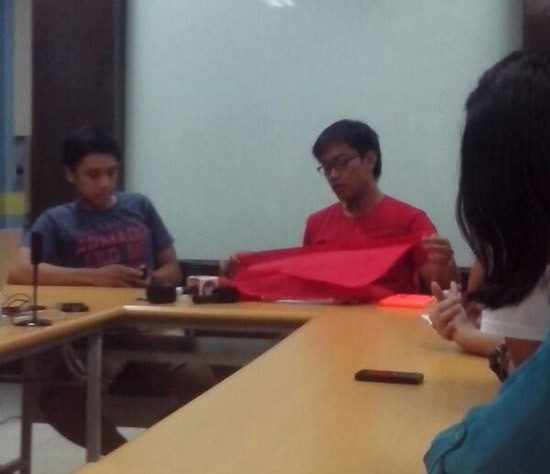 "The police forced me to swallow the banner I was holding. It was about this big."-Em Mijares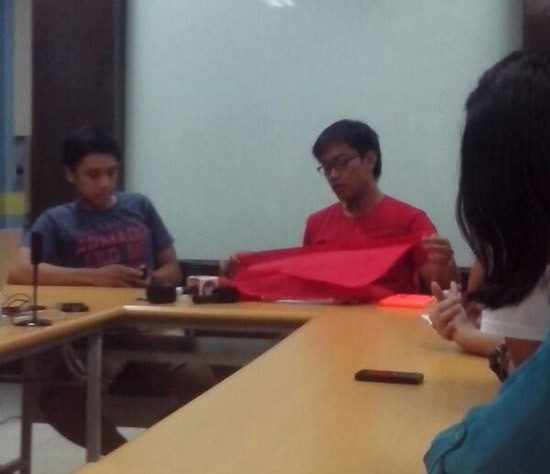 "We demand trial by combat"
This is what YOUTH ACT NOW , an anti-pork barrel youth group in the country said on Tuesday, as the group challenged President Benigno Aquino III to a "face-to-face-debate" on the pork barrel system and corruption that are hounding the current administration.
The challenge came alongside the snowballing call for Aquino to drop charges against Atene de Naga student Emmanuel Pio "Em" Mijares , who briefly interrupted the president's Independence speech in Naga City last Thursday.
During the Independence Day commemoration in Naga, Mijares shouted "Walang pagbabago" as he unfurled a red banner. There were other student activists who shouted "Patalsiking ang Pork Barrel King! Walang pagbabago sa ilalin ni Aquino", a few meters away from president was giving his speech.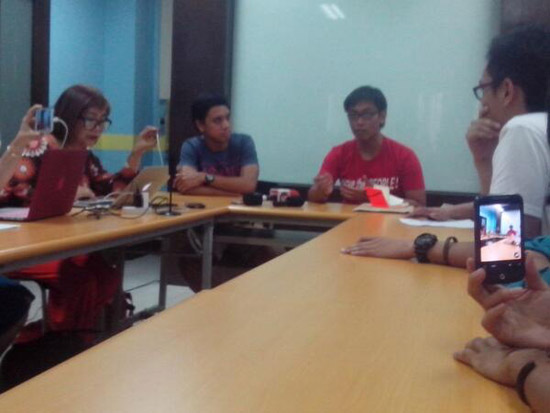 "We were voicing out valid concerns – education woes, budget misprioritization, and corruption."-Em Mijares
Mijares was immediately whisked away by the Presidential Security Group and was detained for a day. He was eventually charged with "Tumults and other disturbances of public order" and creating "alarm and public scandal". He was also charged with assault on agent of authority.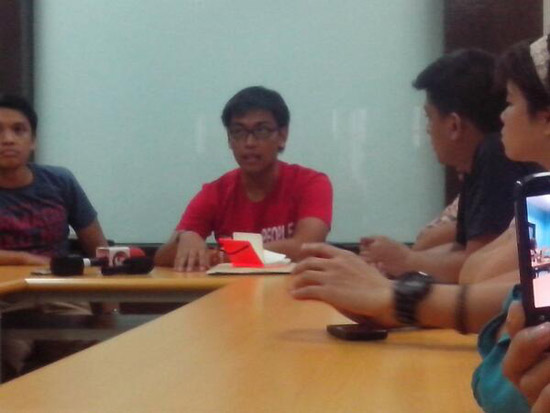 "The streamer I was holding states 'education for all.' Yet the police insists that it sparked violence."-Em Mijares
"As we reiterate the call for the dropping of charges against Mijares, we also challenge the president to speak for himself and engage in debate with a student leader from our ranks." says YOUTH ACT NOW spokesperson Victor Villanueva.
"Instead of filing trumped up charges against youth activists like Mijares, who are only exercising their right to free speech, Aquino should face the criticisms against him head on. We challenge you to a deabte on pork barrel and corruption, Mr. President!", Villanueva declared.
Photos via @KabataanPL on twitter.

(Visited 36 times, 1 visits today)
How does this post make you feel?
Related posts:
Disclaimer
Blog Watch is not affiliated with any political group or party, and does its best to remain non-partisan by publishing, to the extent possible, all sides of an issue. But because Blog Watchers are also voters and independent thinkers, our writers naturally have their own views and biases on different issues.
For transparency, Blog Watchers are obliged to disclose in their profiles any close affiliations with a politician, high government official or political party.
Blog Watch does not solicit, ask for, demand or receive any financial or material remuneration for involvement in its activities, whether in cash or in kind. Blog Watch operates solely on the resources of its members and the sponsorship of individuals and institutions which identities are appropriately and fully disclosed.